Bruggers Bog - Green Shoreline Day at …12/02/2023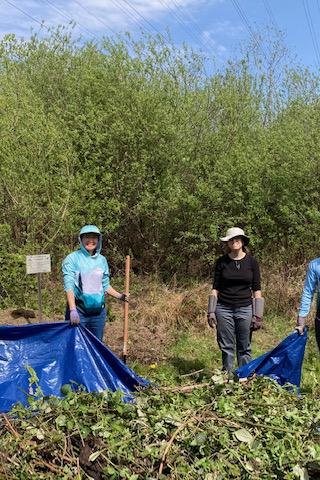 Activities
Join the Brugger's Bog Park Native Plant Stewards and Shoreline Green Partnership as we continue to restore this important wetland habitat with native shrubs, trees and meadow. This City of Shoreline Park is located in the Lyons Creek Watershed which includes creeks that enter Lake Washington with this fresh water continuing to Puget Sound. You'll be helping to improve this shrub and forested area by removing undesirable blackberry and planting several conifer trees while making room for more new native plants we will plant this Winter. Birds and friendly neighbors and dog walkers use the park and enjoy the space just as much as you will!
Open to the public
All ages OK
1 out of 20 participants registered.
What to Bring
Just bring your enthusiasm! We will provide tools and gloves. Dress for the weather, long sleeves and pants are best, close-toed shoes are required. Bring a water bottle but we'll have water and warm beverages too!
Where to Meet
Meet just inside the park down the short gravel road and across the bridge. Stewards will have a table set up just under the large red cedar and will be ready to greet you!
Where to Park
Plenty of parking off 25th Ave NE at entrance to park. Please carpool if possible. Metro Bus route 331 stops at Ballinger Way which is also an easy walk down a safe trail to the meadow to find Stewards.