North City Park - MLK Day of Service …01/16/2023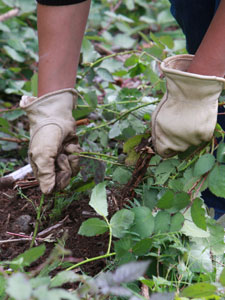 Activities
MLK Day is the only federal holiday designated as a National Day of Service to encourage all Americans to volunteer to improve their communities.
On Monday, Jan. 16, you are invites to join us in North City Park to continue our volunteer community effort to make this the best Family Friendly Forest in North City!!
On this day we would like to form into teams to either lay down mulch on newly planted areas, or, help build the small trail through an area designated as an Interpretive woodland garden, or survey the 4 acre park for recent storm damage, freeing our young native plants from fallen limbs.
The MLK Day of Service has grown during the last quarter-century and its impact increased as more Americans embrace the idea that citizenship involves taking an active role in improving communities. Come to North City Park and become a part of this tradition!
Open to the public
All ages OK
33 out of 20 participants registered.
What to Bring
Dress for the weather. Bring work gloves if you have them (we have some to lend you if you don't have them). We'll have all the other tools you'll need. We will have water to drink but If you are planning on being in the Park for the full three hours you may want to bring a snack. There are no restroom facilities in the Park. We can direct you the closest public facility.
Where to Meet
The canopy at the Park entrance. Sign in here and we'll get you connected with a work team of your choice!
Where to Park
Along the park fence line on 10th Ave Ne. Extra parking is available at North City School