Echo Lake Park - Echo Lake Loves Native …10/22/2022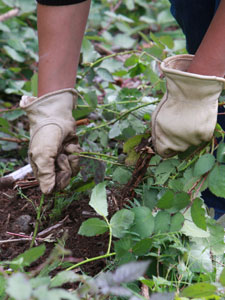 Activities
Come join the fun! We'll continue our work to increase habitat for wildlife and improve the health of our wonderful lake. We'll be adding some wetlands plants, tending for the plants we put in last time and doing some weeding. Come join neighbors and meet some new folks. We'll have snacks, beverages, tools and fun, all while healing Mother Earth.
Open to the public
All ages OK
7 out of 20 volunteers registered.
What to Bring
Water bottle, please! Sturdy shoes and clothes ( afew stickers in there). Your favorite tool or gloves if you like, but we got all that.
Where to Meet
Meet at the north end of the lake. Just look for us in or around the fenced off section. Hard to miss us!
Meeting Location Map
Where to Park
Parking can be found at the Echo Lake Parking lot, and there is easy bussing to the Aurora Village Transit Center across the street.
Date & Time
October 22, 2022 11am - 2pm
Contact
Ann Michel
agrmichel@gmail.com
None
Extra Info
View
Site Map
Vaccination Policy
In accordance with the
City of Shoreline's vaccination policy
, the Green Shoreline Partnership will require all volunteers to be vaccinated against COVID-19. Effective December 1, volunteers ages 12 and up will be expected to show proof of vaccination with photo ID and sign an attestation confirming that they are fully vaccinated. Parents/guardians of participants between 12 and 18 years of age will be required to sign a youth waiver/COVID-19 vaccination attestation form. If you think you need a religious or medical exemption, please email greenshoreline@forterra.org.