Echo Lake Park - Restore native shoreline plants …06/25/2022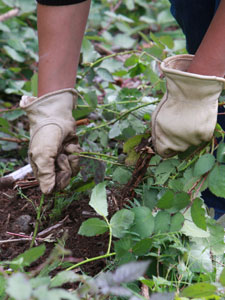 Activities
Things are looking good! Now we want to lay out more sheets of cardboard and cover them with mulch, so that the invasive grass will die off, and the area will be ready for native plants to be added in the fall.
Open to the public
All ages OK
13 out of 20 volunteers registered.
What to Bring
Water bottle, sturdy shoes and clothes. We will have snacks, gloves, and tools!
Where to Meet
At the fenced off area next to the beach. It's a small park, so easy to find us!
Meeting Location Map
Where to Park
Parking area at edge of park.
Date & Time
June 25, 2022 10am - 1pm
Contact
Ann Michel
agrmichel@gmail.com
None
Extra Info
View
Site Map
Vaccination Policy
In accordance with the
City of Shoreline's vaccination policy
, the Green Shoreline Partnership will require all volunteers to be vaccinated against COVID-19. Effective December 1, volunteers ages 12 and up will be expected to show proof of vaccination with photo ID and sign an attestation confirming that they are fully vaccinated. Parents/guardians of participants between 12 and 18 years of age will be required to sign a youth waiver/COVID-19 vaccination attestation form. If you think you need a religious or medical exemption, please email greenshoreline@forterra.org.