North City Park - North City Park - …09/25/2021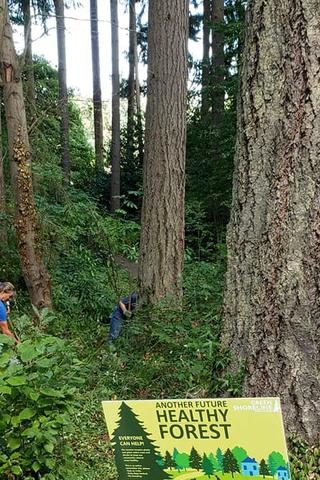 Activities
Help finish up our invasive plant removal in Restoration Site #1 (at the main entrance to the Park). We still have some blackberries to dig up as well as periwinkle to remove. With this work complete we will be ready to plant native ground cover on the forest floor as well as some larger plants in the understory! Be a part of this exciting Forest Restoration in North City Park!
Open to the public
All ages OK
7 out of 20 participants registered.
What to Bring
Wear jeans or heavy pants and long sleeve shirt if you are going to help with the blackberries and wear sturdy shoes. We will have all the tools you need on site but feel free to bring your own work gloves if you'd like
Where to Meet
Meet up and sign in at the Kiosk close to the main park entrance.
Where to Park
Park along the fence line on 10th or in the parking lot at North City School
Date & Time
September 25, 2021 9am - 11am
Contact
Judy MacCully
friendsofnorthcitypark@gmail.com
Please follow us on Facebook at click here
Extra Info
View
Site Map
Vaccination Policy
In accordance with the
City of Shoreline's vaccination policy
, the Green Shoreline Partnership will require all volunteers to be vaccinated against COVID-19. Effective December 1, volunteers ages 12 and up will be expected to show proof of vaccination with photo ID and sign an attestation confirming that they are fully vaccinated. Parents/guardians of participants between 12 and 18 years of age will be required to sign a youth waiver/COVID-19 vaccination attestation form. If you think you need a religious or medical exemption, please email greenshoreline@forterra.org.